Services
Technology is constantly improving, enabling the end-user to work with more precision and efficiency. Averon offers clients shorter turn around times without sacrificing superior repair service in the Canadian and US markets for a wide range of medical equipment. Clients are assured of unsurpassed service, quality components and reliable professional support. We can also supply the references of qualified physicians and engineers regarding our services.
Once a unit is received, it is analyzed, evaluated and a quote is prepared. After client approval, the unit is repaired and tested by an experienced professional. Repairs that are considered time sensitive (i.e., emergency) will be completed within the first 72-96 hours (subject to availability of parts). The unit is then returned with a warranty. Special instructions are included where necessary for your staff. No invoice will be issued until your satisfaction is confirmed.
Averon's staff works with its clients to jointly find long-range solutions. It is common to uncover weaknesses in design or workmanship that lead to repeated failures, excessive down time and replacement/repair cost. The experience that our technicians have acquired enables them to fully evaluate the devices, prepare accurate protocolsfor routine maintenance and provide technical training to a client's technicians. This process helps clients to manage and positively affect biomedical/medical engineering operating costs.
In conclusion, our intellectual capital and extensive database of technical knowledge is yours for the asking at no charge.
Range of services include
Phaco Handpiece Repairs
Repairs
This service includes removal of stuck or broken tip, nose cone straightening, resurfacing and or straightening of damaged fitting, replacement of cable and connector. All repaired units are then tested for leaks and functioning to OEM specifications is ensured.
Rebuilds
Service includes disassembly, resurfacing and cleaning of irrigation and aspiration lines. All electronic and rubber parts are replaced including the piezoelectric elements, cable and cable connector assembly, hand piece recognition circuitry, hermetic feed through, connector strain relief, insulation and all internal seals. We then irrigate and vacuum test for leaks in the aspiration lines. Upon reassembly, the unit is tested to make sure that it is operating to OEM specifications.
Manufacturers Products That We Service:
Optikon
Bausch & Lomb®
Nidek®
STAAR
Alcon
Storz

Mediphacos
Geuder®
Fritz Ruck
AMO
OMS
Chiron
Repair and Rebuild of Finger Probe, Pulse Oximetry Sensor & Cable
Medical institutions today mostly use Nellcor, Ohmeda, CSI, BCI, Novametrix, In Vivo, Nonin and Space Labs Pulse Oximeter Sensors. Finger probes and pre-amp cables used to gather patient information develop defects during normal usage. The cost of new finger probes is very high, making repair and rebuild a cost effective alternative. Averon Bionics provides you viable solutions for these units.
List of OEM (Original Equipment Manufacturer) Finger Probes we repair:
BCI (Biochem Internatinal)
CSI (Criticase Systems International )
Datascope
Datex- Ohmeda
GE- Medical Systems
HP (Hewlett Packard)
Invivo Research
Mallincrodt
Nellcor

Ninon
Nova Metrix
Pace Tech
Philips Medical
SensorMedics
Siemens Medical
Simed
Spacelabs Medical
SPO2 Probes (Finger Sensor)
Adult Clip SPO2 Sensor
Ear Clip SPO2 Sensor
SPO2 Adapter Cable
SPO2 Extenstion Cable
SPO2 Small Finger Clip Sensor (Child)
Fetal Ultrasound & Toco Transducers
Corometrics Fetal Ultrasound Transducer [Models 115, 116, 118, 120 Series]
Corometrics Fetal Toco Transducer [Models 115, 116, 118, 120 Series]
Hewlett Packard Fetal Ultrasound & Toco Transducer [Model 8040 and M1350A Series]
Spacelabs Fetal Ultrasound and Toco Transducers
Printed Circuit Boards & Repairs and Reworking
Our technical staff can save an organization thousands of dollars on the replacement of costly PCBs. Boards from any of the base units that we repair are eligible for consideration, as well as others too numerous to list here. Our practice is to accept almost any PCB for evaluation from a "repair capability" and "cost of" perspective. Our customers fill out a simple form with information such as parent equipment make and model, possible problems with the board, etc. We then go to work, preparing an evaluation and quote. Only after acceptance of our evaluation and quote do we proceed with either repairing or reworking the circuit board.
Service for X-Ray Tube Imaging Modalities
Our systematic servicing process involves removing the malfunctioning x-ray tube insert from its housing, cleaning and refurbishing the housing interior, replacing hoses and other external parts, installing a new insert, stator coil repairs, filling the housing with insulating oil, high voltage testing and repainting the unit. If a heat exchanger is used, we rebuild and refurbish that unit. Our tubes meet or exceed the specifications and performance criteria of the OEM.
Additionally, we can provide many different types of diagnostic units such as:

Machlett DX 62 series
CGRStatorix
Eimac B150 and B160 series
Eureka Diamond and Sapphire
General Electric HRT
Maxiray 75 and 100
Philips ROT 350
Picker PX 1300 and 1400 series
Siemens Bi 150 and Opti 150
Many others

CT tube replacement line includes types for:

Elscint
General Electric
Hitachi
Philips
Picker
Shimadzu
Siemens
Toshiba
Others
Suction Units
Most medical institutions use suction units made by Ohmeda, Chemetron/Vacutron and Ohio. The general tendency of hospitals is to discard these units when they fail. The primary reason is that spare part costs are very high. Averon Bionics can provide a viable alternative to this situation.
Our approach for Repairs and Recovery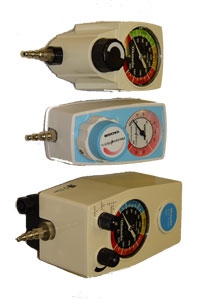 Units are dismantled and thoroughly disinfected.
Individual parts are cleaned with a chemical solution and put through an ultrasonic cleaning process.
All cleaned parts are then tested with calibrated test jigs and only those working to OEM specifications are reused. Defective parts are replaced.
The unit is then reassembled to OEM specifications.
Our expertise and experience has shown that up to 60% of the scrapped units can be revived and guaranteed to function as specified by the OEM.
The cost savings is significant, around 70% of replacement units.
Technical Training for BMETs
Averon offers technical training for the BMETs in following areas:
Patient Monitoring
Lasers – Ophthalmic, Surgical and Diagnostic
Surgical Equipment
Imaging Modalities
Radio Therapy
Physical Therapy
Lab Equipment
Basic Electronics and Instrumentation
Each training module is based on the level and experience of BMETs. Classroom sessions extensively cover theory, applications, evolution of technology, electronic circuit analysis, usage of operating manuals, test equipment familiarization, statutory compliances, safety procedures, documentation and various other procedures. The equipment is dismantled completely during practical training and faults are simulated for troubleshooting practice. Stress is given on performing the appropriate tests at every stage of troubleshooting or preventive maintenance.
At Averon, our philosophy is to help Biomeds do their job efficiently. In the process, we also take up work that is economically not viable at the actual work site.
Our Commitment
Qualified, trained technicians provide reliable repairs for your products
6 month workmanship warranty on all repairs
Low cost of repairs provide significant savings